Nature Quest
Nature Quest
Special and limited Offer For All UU students
This well-being program works with nature as a teacher, with the aim to remind you of your inner wisdom.
The wisdom of knowing what you really want with your life.
The wisdom of recognizing your talents and qualities.
The wisdom of learning by doing and developing more resilience and self-confidence because of that.
Book  your place at the end of this page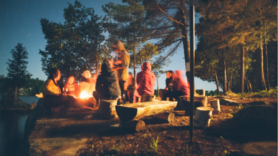 Where better than in nature? The place to be for recharging your batteries, especially if you feel
that you spent too much of your precious time indoors and behind screens over the past two
years 😉 A place to break free from all daily, urban patterns and explore from a little distance what
you would like to take with you and what you would like to leave behind. A digital detox with like-minded students, lots of campfires, sharing, and above all the experience that you are not alone.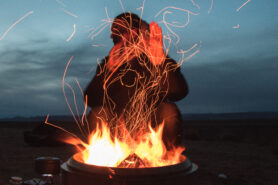 Nature Quest has been a very special experience for me. As if I pushed the pause- button and stopped time for a couple of days. A period of silence, inside and outside me. Which helped me to listen to my inner voice again. – Ellen van Pannekeet
Location and  times
You are welcome on Friday morning 13th May from 9:30 am at camping De Veenkuil, Hopweg 1 in Bant. We will meet you at Forester's rest point at the beginning of the campsite. The program starts at 10:00 am. The program lasts until Saturday 14th May at 17:00 at the latest.
Information package Nature Quest:
After registration you will receive the Information package Nature Quest, you will find there all you need to prepare for Nature Quest by Email.
Cost: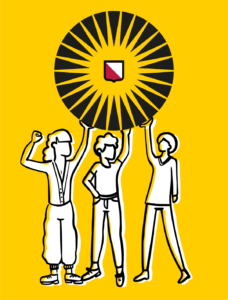 Students will pay Only €40,00,
The rest of the expenses are sponsored By NPO, #BackToBetter
Your registration is only final with the payment of €40,00 at the below bank account and citing this notice: Nature Quest UU – limited offer
Nature Quest Coöperatie
NL03 TRIO 0197870090
This Program is Open for a Maximum of 30 Students, first come first serve.
We have limited spaces, and By registration, you take the opportunity from the others, In the case of No-Show, the Money will not be refunded.
For all your question you can contact us at  occ@uu.nl